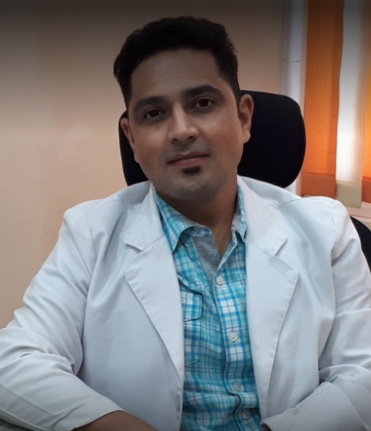 Dr. Jatin Sharma
Dr. Jatin Sharma is a well experienced and leading Dermatologist in Zirakpur and Tricity. He has a vast experience of 16 Years in Medicine out of which 13 years in State Govt. job of Himachal Pradesh.
Dr. Sharma was a state of Prog. officer under NACO in Shimla and conducted many AIDS & STDs control awareness camps at various place of H.P.
Dr. Sharma is a certified and registered Dermatologist who is expert in Lasers, Botox, Filters, Hair transplant, Laser Hair remove and Anti-aging Treatments.
Professional
Education
Safdarjung Hospital, New delhi
Diploma in Sensitive Skin Expert from world HealthAcademy
Address:
SCO:29, First Floor
VIP Shopping Centre, VIP Road, Zirakpur
Available Time: 10.00am to 7.30pm