Welcome to
Astral Skin World
Astral Skin World in Zirakpur, India, is dedicated to providing the most advanced solutions in skin care and cosmetic treatments. Founder Dr. Jatin Sharma is well-known and reputed as an expert in innovative skin care and treatment, and his dedication to on going research and best practices has solidified his reputation as a superbly skilled skin care professional.
Astral Skin World is region's leading cosmetic and dermatology clinic. We offer a variety of services including Laser Hair Removal, BOTOX, Dermal Fillers,Hair Transplant, Diamond Dermabrasion, Skin Whitening, Skin Aging solutions, Body Contouring, Acne Scar Removal and more.
High Quality
Equipment
USFDA approved Alma Suprano Pro laser for permanent hair reduction.
Anti Hairfall
Treatment
Platelet Rich Plasma, Growth factors, Stem cell therephy, Comprehensive Hair nutritional treatment
Hair
Transplant
Hair transplantation is a surgical technique that removes hair follicles from one part of the body, called the 'donor site', to a bald or balding part of the body known as the 'recipient site'......
Read more
Dr. Jatin Sharma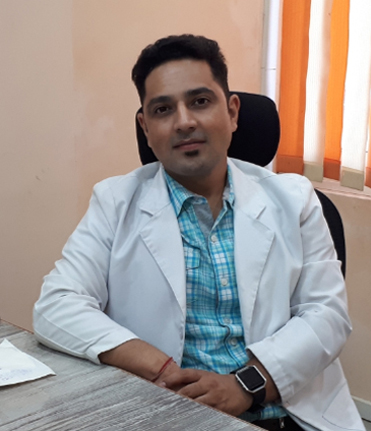 Dr. Jatin Sharma
Dr. Jatin Sharma is a well experienced and leading Dermatologist in Zirakpur and Tricity. He has a vast experience of 16 Years in Medicine out of which 13 years in State Govt. job of Himachal Pradesh.
Dr. Sharma was a state of Prog. officer under NACO in Shimla and conducted many AIDS & STDs control awareness camps at various place of H.P.
Dr. Sharma is a certified and registered Dermatologist who is expert in Lasers, Botox, Filters, Hair transplant, Laser Hair remove and Anti-aging Treatments.
Astral Skin World Offers a vast solution to all the Dermatology as well as Cosmetology problems under one roof at a very reasonable price. We use world class machines and cosmeceuticals for our procedures. The products which we use in a clinic are USFDA approved and being used world wide.
We are using world class USFDA approved Laser machines for Permanent Hair removal, Skin Rejuvenation, Tattoo removal and Scar management. We are also offering World renowned cosmoceuticals like Meso Solutions, Chemical Peels and Growth factors to our patients in our clinic.

Visit Skin clinic once in one year

Apply Broad Spectrum Sunscreen Everyday

Avoid Self Medication, Always consult dermatologist in case of any skin problem.

20% Discount
on Laser Treatment
Special 20% discount on Laser Hair Removal for first sitting.